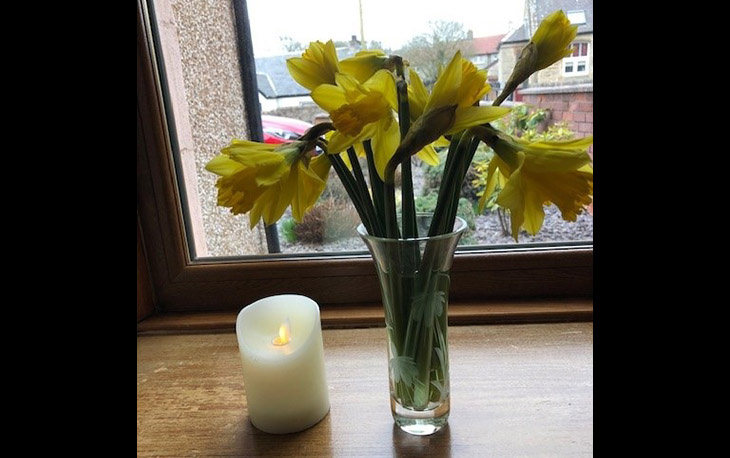 Since the first lockdown began in 2020, millions have been bereaved. On 23rd March, the first anniversary of UK lockdown, we joined the nation to reflect on our collective loss, support those who've been bereaved, and hope for a brighter future.
At Ian Brown Funeral Directors, as well as observing the minutes silence, daffodils were placed in the windows, each one representing a loved one and their families, that Ian Brown had the privilege to care for in this past year.
The candles burned as a symbol of hope for a brighter tomorrow and continued to burn for the remainder of the day into the evening.