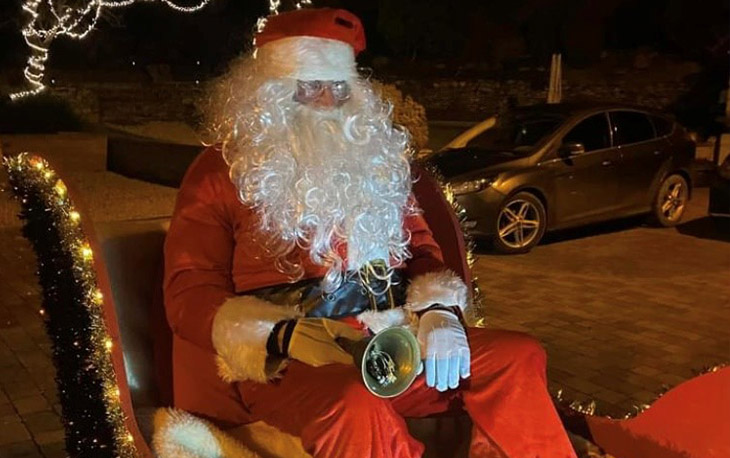 Ian Brown Snr and Ian Brown Jnr bought some much-needed Christmas cheer to the local community.
With a sleigh belonging to a local school for those with additional needs Ian arranged to borrow the sleigh for Christmas Eve and Ian Jnr organised it's decoration with lights and tinsel and Christmas music to play.
A Santa costume was borrowed, route map created and on Christmas Eve the two set off on their travels.
Adults and children stood at their gates and doorways ringing bells as Santa travelled round the streets of the Village. Great fun was had by all and people are already asking will this become an annual event.