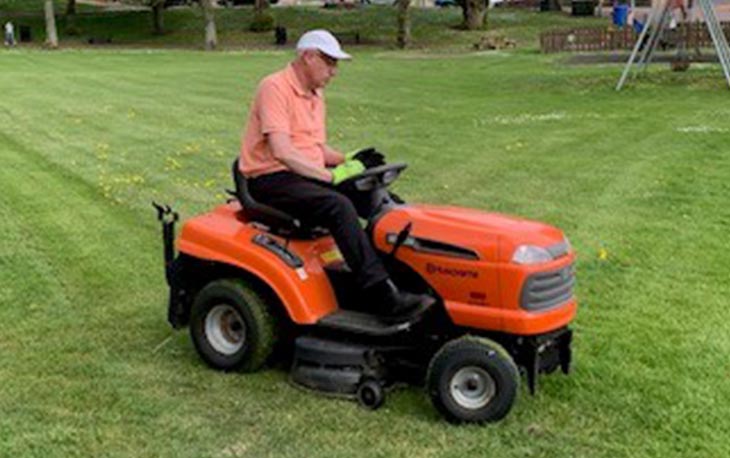 At the start of the national lockdown, the local council withdrew all grass cutting services for public parks, cemeteries, sheltered housing and many pensioners own homes.
Ian Brown took it upon himself to cut the grass on the village green in Carstairs on a fortnightly basis meaning children and residents could still use the village green for their daily exercise.
Further into lockdown Ian conducted a funeral in the village cemetery and as well as tidying up around the graveside decided to cut the grass in the whole cemetery to make it all look neat and tidy.
Ian has always been actively involved in village life, so grass cutting has allowed him to continue that during lockdown. He has since added some local pensioners onto his grass cutting schedule