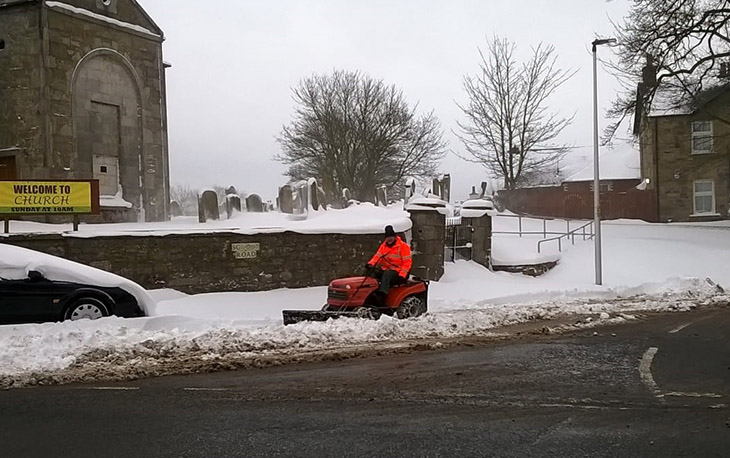 We are all encouraged to keep our streets clean but Funeral Director Ian Brown went one step further by keeping them clear of snow.
An unexpected bout of snow in March rendered the footpaths treacherous and, in some parts, impassable but thanks to Ian and his trusty snow plough, residents were able to access the community.
The plough is a converted lawnmower and proved to be a real asset to the community, keeping Ian busy for an entire week.